¡¡¡¡¡¡¡¡
¡¡¡¡¡¡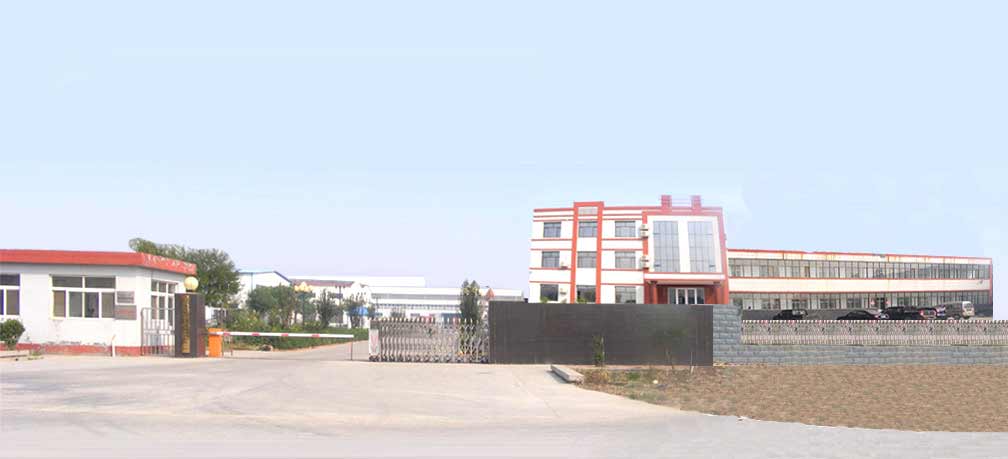 ¡¡¡¡Hebei Zhonghao Electric Power Environmental Protection Equipment Manufacturing Co., Ltd is the core enterprise of Hebei Zhonghao Group. The factory located in "China Pipeline Equipment Industry Manufacturing Base"-South Industrial Park of Yanshan County. Founded in 1998, our company is famous for its good quality staff and strong technical force in the same field. Our products have obtained several national patents. The company was restructured and named Hebei Zhonghao Electric Power Environmental Protection Equipment Manufacturing Co., Ltd in the year 2005. Until now, our company has developed into a leading enterprise in the local pipe fitting field and key enterprise in its province. The company has a registered capital of 90 million RMB, covers an area of 100,000 square meters, there are 268 staff, including 71 professional engineers and technicians (15 senior, 26 intermediate, junior 30).
¡¡¡¡Our main products are: high-mid-low pressure pipeline fittings, insulation pipeline fittings, wear-resisting pipeline fittings, anti-corrosion pipeline fittings, four big pipeline factorization tubing etc. The material quality is including carbon steel, stainless steel and alloy steel. There are thousands of kinds of specifications of products such as elbow, bend, reducer, tee, flange, socket welding pipe fitting, pipe hanger, connectors and standard parts. We also can manufacture various materials and types productions according to the customers¡¯ requirements and drawings.
¡¡¡¡Hebei Zhonghao Electric Power Environmental Protection Equipment Manufacturing Co., Ltd is the designated manufacture enterprise of the State Electric Power Corporation, China Petroleum Corporation. The company has established a scientific quality assurance system and has got ¡°ISO9001:2000 quality system certification¡±, ¡°ISO 14001:2004 Environmental Management System Certificate¡±. Our company has got many certificates issued by the State Administration of Quality Supervision, Inspection and Quarantine such as ¡°the People¡¯s Republic of China special equipment manufacture permit¡±(The security registration certificate of pressure pipe component manufacturing units), ¡°China Petroleum and Natural Gas First-level Supply Network Certificate¡±, ¡°China Electric Power Accessories Network Membership Certificate¡±, ¡°Classification Society Factory Recognized Certificate¡±, ¡°No.1 Energy Network Membership Certificate¡±, ¡°China Huadian Corporation tendering and procurement network group-level supplier member certificate¡± etc. Perfect quality assurance system and science manufacturing technology effectively ensure the quality of products.
¡¡¡¡The company has first-class production equipments, sophisticated manufacturing process and advanced testing equipments. There are 56 sets of testing equipments and 179 sets of production equipments about cold forming, hot extrusion, IF pushing, forging, welding, heat treatment, machining, surface treatment, high-pressure foam, polyethylene cutting, field interface and so on. We can produce all kinds of high, medium, low-pressure carbon steel, alloy steel and stainless steel products below diameter 2820mm, for petroleum, chemical, natural gas, electricity, metallurgy, heat, gas, shipbuilding, and fertilizer etc.
¡¡¡¡In 2008, our company registered Bejing Dadishimao Science and Technology Development Co., Ltd. We have the strength of contracting large-scale environmental protection projects and the ability of developing the environmental protection project and expanding the international market.
¡¡¡¡For many years, our company has always adheres to the management idea of ¡°regard the customers¡¯ satisfactions as the eternal pursue, strive for the survival by the quality¡±. Our company has developing rapidly with the customers¡¯ support. Looking ahead, we are full of confidence and bright hope. We will cooperate sincerely with the customer home and abroad with high-quality products and good service to create a better tomorrow together.